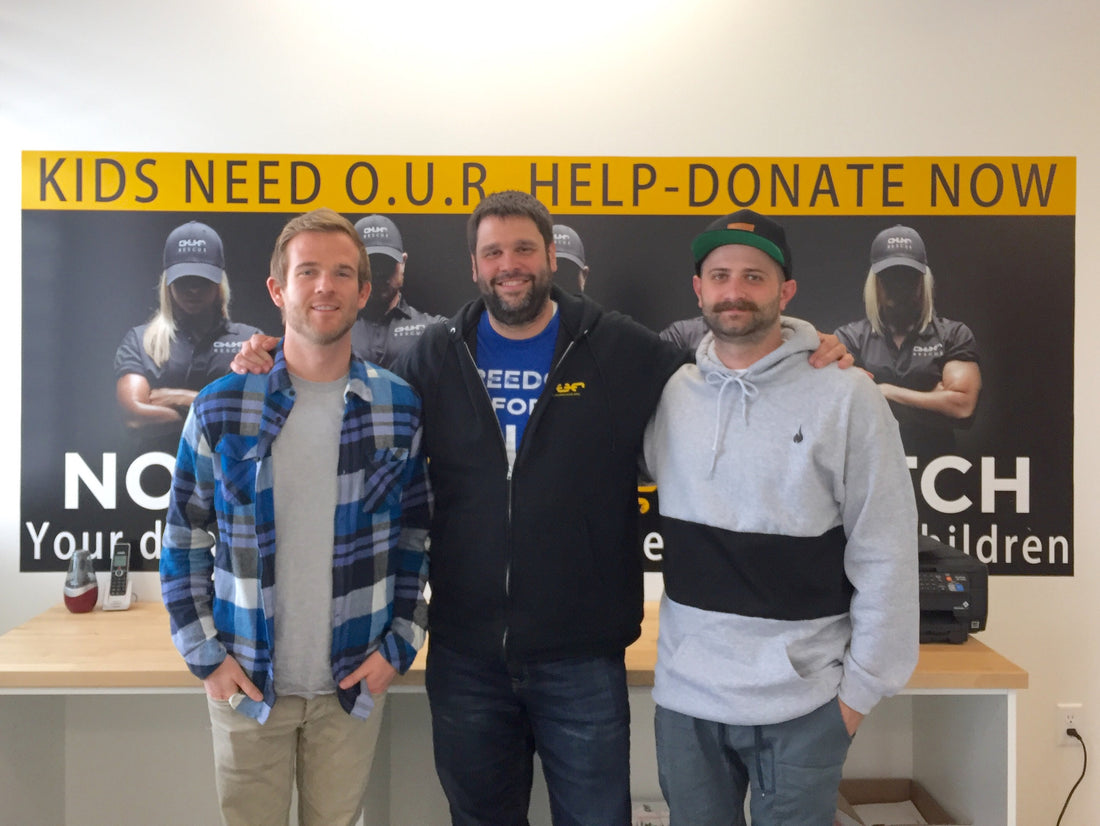 the good samaritime-operation underground railroad
The mission of Operation Underground Railroad (O.U.R.) is one we can all stand behind, whether we know much about it or not. O.U.R. dedicates its efforts to end child slavery, specifically child sex slavery. They do this by coordinated identification and extraction efforts conducted by former CIA, Navy Seals and Special Ops operatives who are physically, mentally and emotionally trained. 
We recently had the opportunity to sit down with Doug the Director of Corporate Partnerships at O.U.R., and learn more about what their teams are doing currently, and their goals for the future.
Sex trafficking is the fastest growing criminal enterprise worldwide. 98% of the victims are female. Most of these children endure abuse and neglect. Since being founded in 2013, O.U.R. has rescued about 500 victims and arrested 200 traffickers around the world. 
Extensive research is done before these missions take place. The process involves researching the location, the children and the background of those running the sex ring, coordinating with local authorities and designing a strategy for the rescue operation. 
Once the children are rescued, they are taken to vetted care facilities that will provide them with food, shelter and rehabilitation. Doug emphasized the importance of these facilities in the process and stressed that a mission was never performed without a rehab facility in place. These facilities are pre-screened by O.U.R. and offer the help these children need to re-adjust to a better world. O.U.R. also has Recovery Teams which visit the centers to follow up with the children that have been placed there after rescue. We were very impressed with how involved everyone on the O.U.R. team is throughout the entire process. 
The perpetrators are arrested, tried and convicted according to their local governments. The O.U.R. teams work to empower these local governments and authorities by training them in extraction and identification efforts. 
We are so excited and inspired by the work being done by Operation Underground Railroad. 
We recognize that as members of society it can be overwhelming and somewhat discouraging to feel like you can't make a significant difference in the world because of lack of resources, time, whatever it may be. We brought this up to Doug and he emphasized how "every dollar is sacred" to O.U.R.. The more funds available to O.U.R., the more lives of children saved. 
We encourage you to go to the O.U.R. website http://ourrescue.org and become an Abolitionist. Abolitionists make recurring donations of $5 a month. This is entirely do-able for all of us! Your $5 a month is saving children! 
Doug also stressed the need for volunteers. Using the link above, sign up to become a volunteer for O.U.R. 
 Text "Updates" to 51555 to receive all the current news on rescues conducted by O.U.R. teams. 
Lastly, stay tuned for more ways to become involved with this wonderful cause. We have some exciting announcements on their way!